Horse companionship invites you to:

ENJOY
the great outdoors in the company of a horse
ENGAGE
in a relationship that offers reflection and mindfulness
DISCOVER

a friend in the heart of a horse
Ask not
what a horse can do for you...
ask what you
can do for a horse.
John F. Kennedy (paraphrased)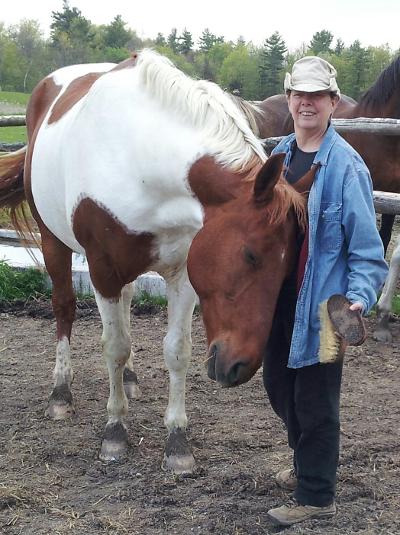 .PLEASE NOTE: This program and companionship is entirely founded on a relationship on the ground. There is no riding involved.
Click here to visit the current
companions and their horses!
Companion Connection Training focuses on the importance of relationship, communication, horse handling and grooming. With an emphasis on safety, it's ideal for new horse owners, potential horse owners and those wanting to become a horse companion.
This unique, one-on-one training program provides hands-on experience with practical instruction for a thorough grounding in being a horse companion. As an alternative to riding, the program establishes the human-horse relationship on the ground. Companion Connection Training is a program that strives to ensure that the potential horse companion feels confident and capable of being matched appropriately to a horse.
Assessments are conducted at the beginning and at the end of the program in order to gauge progress. A recommendation by the trainer will be offered to determine the next step along the journey. As it is a program tailored to the individual, some participants may require additional training while others will be ready for a companion horse.
A preliminary survey asks the following questions to be eligible for Companion Connection Training:
Would you like to learn how to safely and confidently engage in a relationship – whether your own horse or a companion horse?
Do you have your own transportation?
Are you 18 years or older?
Are you physically able to move quickly should a horse suddenly spook?
Will your schedule permit the training sessions? Sessions are no more/no less than 2 hours per week.
If you are successful in your training to be a horse companion, will you devote at least one hour per week every week all year long?
(The training programs continues in all sorts of weather conditions. In part, because of the "fair weather friends" adage, it's important for us to know if you are willing to visit the companion horse on a weekly basis all year long.)
Interested?
Learn more about the training program by attending a FREE 1-

hour

introduction session at one of the farms where training takes place. Call or email to book your time with one of the trainers.
Inspired?
The program is set up that each individual is trained at a location that is most convenient for them. Call or email to discover where you can start your path to horse companionship
COST: $250*

3

weeks (minimum*) - 2 hours per week

extensive resource

manual included

* Subject to change
THE MATCH
Upon successful completion of the program, the companion will be eligible to be matched to a horse appropriate to their abilities. The cost
is $150

*

and includes transitional visits with the companion horse and after-match consultations by phone or email. If, at the end of three months, the initial match is not "made in heaven", another horse will be considered.

Prior to the match, companions will require a valid membership with the Ontario Equestrian Federation. This membership carries a liability insurance that covers the companion while in the presence of their companion horse or while visiting the facility where the horse resides.

The co-creators of the program and the trainers are: Dawn Sadler, Marsha Gormley and Jocelyn Grey. For more information about them, please visit Meet the Trainers page.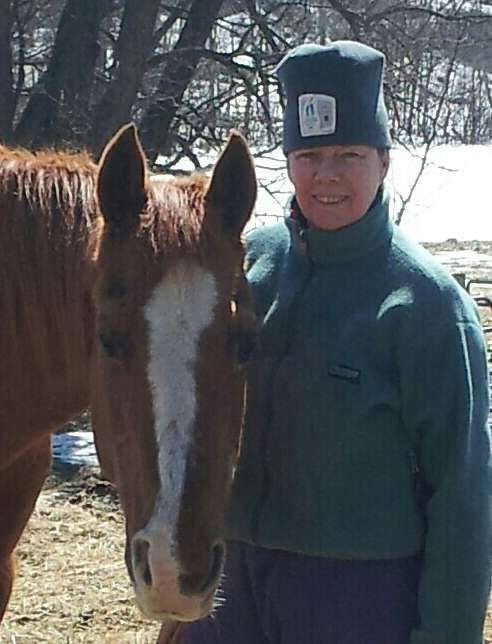 The path to companionship with a horse is a relatively simple: as in the best relationships, the finest qualities are patience, understanding, willingness to learn and a whole lot of love. With horses, it's the same thing. For safety reasons, acquiring horse handling skills may make the journey a bit more complicated, but it is worth the effort.