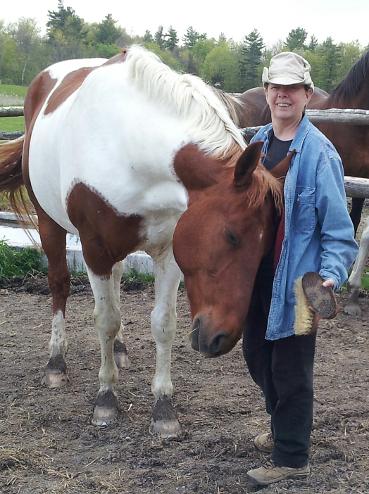 Connect your heart to a horse...

For true partnership is only achieved when separate and whole beings retain their uniqueness even as they unite.
Partnerhsip - A Gift

from The Book of Runes
by Ralph Blum
Ask not what a horse can do for you;
ask what you can do for a horse.
Heart to Horse Connection is..
about connecting humans and horses - through the sharing of stories, knowledge, time, and experience
about providing a training program for new horse owners, potential horse owners or those who want to be a horse companion. The program focuses on relationship, communication, horse handling and grooming ... Companion Connection Training and/or Heart of Horse Workshop.
about developing opportunities to learn more about horses through introductory workshops, training, The Gathering Herd - a storytelling circle or Happy Mare's Day

What's new?
Happy Mare's Day is galloping to a new location this year! Check out the Happy Mare's Day page for more information!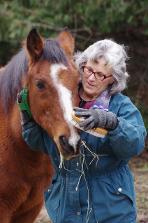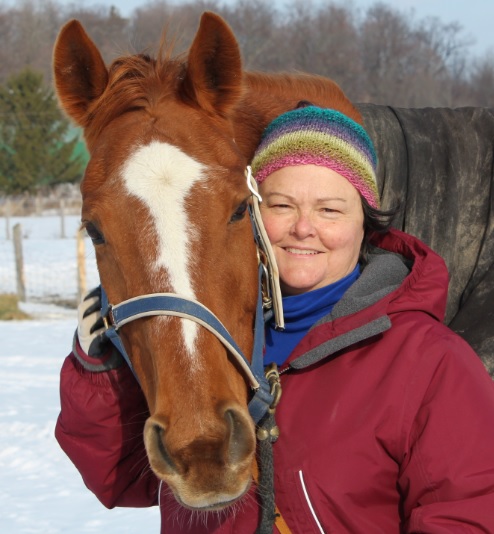 Companion
Connection
Training
Companion Connection Training provides personalized training to humans, with or without horse experience, to become a "companion" to a horse - either their own (new horse owners) or anyone who wants to be matched up to a horse.
Companions and Their Horses -- Read the stories about the matched companions pictured on the left.
Heart to Horse Connection
A personalized one-on-one training program ideal for new horse owners, want-to-be horse owners and those who want to be a companion to a horse that needs company.
This storytelling circle is for all ages of storytellers and listeners! Held outdoors at neigh-bouring farms during the summer and at Greenhawk Kingston over the winter. Admission is free. Refreshments provided. Bring own chair.
Annual celebration of horses! Drop in to meet the lovely mares and handsome geldings... but we don't "foal" around, there are no baby horses - sorry! Information sessions, demonstrations, silent auction, gently used items for sale.
Plans for 2017 include a 1/2 day Equine First-Aid course in May and more to come!
This foundation is still being developed. Once established, the foundation will offer reduced training fees, workshop fees and help support rescue horses or owners with vet bills.
A herd of horses that have crossed the "Rainbow Bridge".
A brief history of how Heart to Horse Connection came into being.
For the who, what, where, when and how of things... contact us!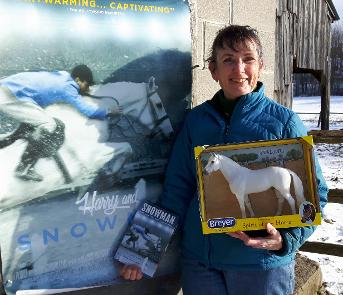 And the raffle winner is . . .

Mary Arnold

!
Mary won the Breyer model of Snowman and the book, Snowman -- The True Story of a Champion.
Congratulations, Mary!
See the Lennox & Addington SPCA below for details on the amount raised.
Thanks to everyone who donated and purchased raffle tickets (the Snowman book and model -- and Lawrence Scanlan's books) in support of the Lennox and Addington SPCA. A total of $420 was raised for the horses in their care.